Issac Roberts is new design engineer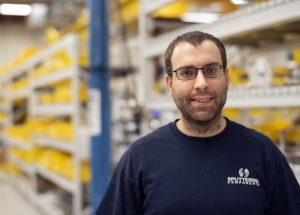 Sputtering Components welcomes Issac Roberts as a design engineer.

In this role, his primary responsibility is to interface with sales, customers, machinists and assembly personnel to provide customer specified designs.

"We hired because of his work ethic, personality and overall enthusiasm to take on challenges," said Michelle Supalla, design team leader. "We are excited to have him as part of our team."

Roberts has held other mechanical design positions around the area and earned his Aerospace Engineering degree from the University of Maryland, College Park.

In his spare time, he enjoys hiking, dog training, strength training, and gardening.