Chad Carter is new project manager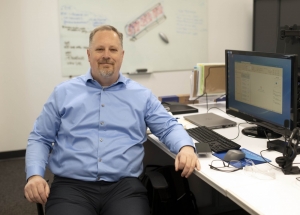 Sputtering Components welcomes Chad Carter as a project manager.

He has 25 years of experience working in the coating world.

"Chad brings some great attributes to this position including quality management, sales management and project and product management," said Kory Klecker, Director of Manufacturing at SCI.

In his role at SCI, he will work closely with production and engineering teams to ensure design releases and materials for large, complex orders are complete and on schedule, arrange project installation and commissioning and communicate directly with customers on project status.

In his spare time, he enjoys regular walks with wife and dog, snowmobiling when enough snow allows it and cruising in his 1964 Ford Falcon convertible on nice days.