See us at the 31st China Glass Exibition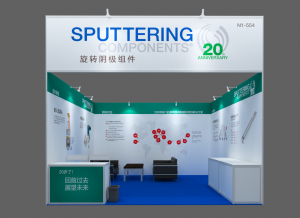 Visit our booth N1-554 at the 31st China International Glass Industrial Technical Exhibition
May 6-9, 2021
New International Expo Center
Shanghai, China
See the features and benefits of the glass industry's most popular cathode, the SC.
See how our Remotely Adjustable Magnet Bar (RAM-Bar™) allows you to position and fine tune the distance between the magnetics and the target surface from outside the system and during operation for precise thin films without costly system shutdown.
Learn how a cathode retrofit can help improve your coating process and save you time and money.