Tayla VonHagen is new inside sales rep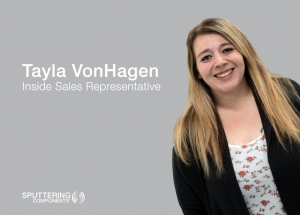 SCI's Tayla VonHagen has earned a promotion from Administrative Assistant / Sales Support to Inside Sales Representative.

Tayla will directly support our customers and channel parts in the Asian markets as well as assist the SCI Service team in creating service contracts and proposals.

Tayla has been with Sputtering Components for just over one year. She is a graduate of Winona (MN) State University.