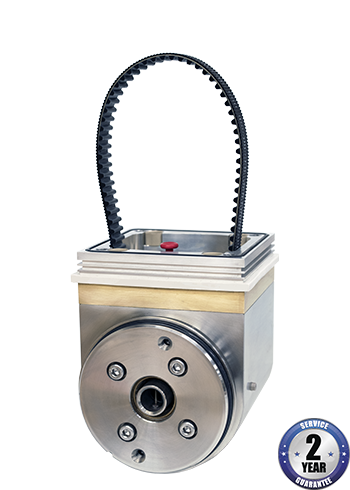 MC-Series
Internal-Mount End Block
With a more compact design than the SC and a lower power rating, the MC is designed for smaller systems.
Specifications
Type
Simple, singled-ended design with outboard support for quick target changes, high reliability and easy maintenance; for 125 mm ID targets
Maintenance
Do-it-yourself on your schedule and in your facility; instructional videos available.
The end block can stay mounted.
Typical requirements:
Seal kit and bushings every 2 years (1 hour)
Static seals, bearings and belt after 10 years (3 hours)